72. Emmy Awards: Netflix gewinnt das Rennen um die meisten Nominierungen 2020
HBO in die Schranken gewiesen, "Unorthodox" mit acht Würdigungen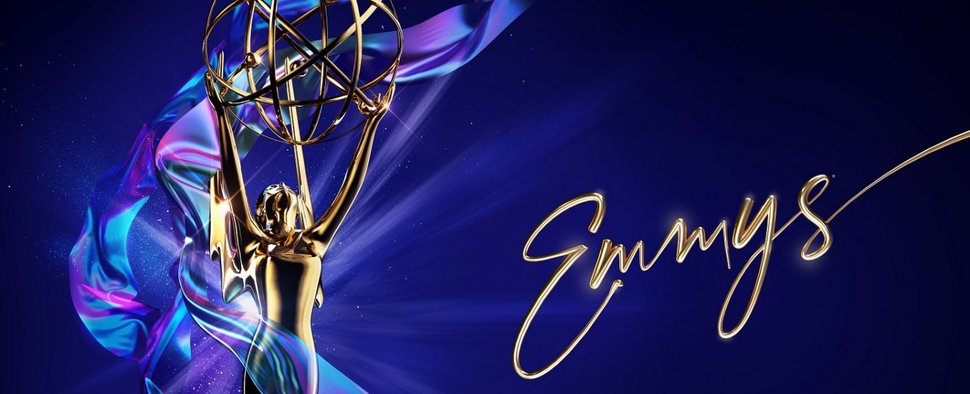 In Los Angeles wurden am Dienstag die Nominierungen zu den 72. Emmy Awards verkündet. Die Verleihungszeremonie ist für den 20. September angesetzt. Aktuell darf wegen der Corona-Pandemie bezweifelt werden, dass es sich dabei um eine festliche Galaveranstaltung handeln wird. Details sind aber noch nicht entschieden.
Zeremonie 2020
In den USA überträgt und produziert ABC die diesjährige Show. Dort hat man Late-Night-Talker Jimmy Kimmel als Host bestimmt. Wie schon in den letzten Jahren hat sich der Pay-TV-Sender TNT Serie die Übertragungsrechte im deutschsprachigen Raum gesichert. Die Übertragung findet dort live statt und beginnt entsprechend wegen der Zeitverschiebung in der Nacht vom 20. auf den 21. September um 2 Uhr. Wie üblich zeigt TNT Serie auch am 21. September ab 20:15 Uhr die Wiederholung der vollständigen Zeremonie – für all jene, die sich nicht die Nacht um die Ohren schlagen können.
Weitere Preise bei den Emmys werden wie üblich eine Woche zuvor bei den Creative Arts Emmy Awards vergeben, die Samstag (12. September) und Sonntag (13. September) bekannt gegeben werden.
Was sind die Emmys?
Die Emmys werden von den mehr als 25.000 Mitgliedern der amerikanischen Academy of Television Arts & Sciences (ATAS) ausgelobt und würdigen Produktionen, die im Zeitraum zwischen dem 1. Juni 2019 und dem 31. Mai 2020 im amerikanischen Fernsehen oder bei amerikanischen Streaminganbietern veröffentlicht wurden.
Mitgliedschaft bei der ATAS ist nur auf Einladung möglich. Die Wahlen folgen in der Regel nach Fachgebieten, in den Ton-Kategorien stimmen also nur die ausgemachten Fachleute für Tontechnik ab. Einzig die Hauptkategorien beste Drama-, Comedy- und Miniserie sowie Fernsehfilm wird von allen Mitgliedern bestimmt.
Nominierungen
Die diesjährigen Nominierungen wurden von vier Schauspielern zusammen mit ATAS Chairman und CEO Frank Scherma via Videokonferenz vorgestellt: Leslie Jones, Laverne Cox, Josh Gad und Tatiana Maslany.
Insgesamt ist es Netflix in diesem Jahr gelungen, mit seinen vielen, jeweils mit "einigen" Nominierungen versehene Formaten den bisherigen Giganten HBO abzufangen. Der konnte zwar mit der Miniserie "Watchmen" in diesem Jahr die meisten Nominierungen für ein einzelnes Programm erringen (26), letztendlich reichte es aber nicht zum Noiminierungs-Sieg: HBO unterliegt Netflix mit 107 zu 160. HBO hatte auch in den letzten Jahren immer auf einem hohen Niveau in allen Bereich fungiert, den Wegfall von "Game of Thrones" konnte man in diesem Jahr nicht kompensieren.
Gut eingestiegen sind die neuen Streaming-Dienste Disney+ und Apple TV+, wenn auch nur mit wenigen Formaten. Bei Disney+ ist "The Mandalorian" für fast alle Nominierungen verantwortlich, bei Apple TV+ teilen sich "The Morning Show" und die "Beastie Boys"-Doku die Last. Das reichte aber schon, um sich an die Fersen von Hulu zu heften, während der Pay-TV-Sender Showtime in diesem Jahr fast keine Rolle mehr spielen konnte.
Erfreulich aus deutscher Sicht: Die Netflix-Miniserie "Unorthodox", die von der in Deutschland lebenden Amerikanerin Anna Winger von Deutschland aus produziert und teils in Berlin gedreht wurde, ist mit acht Würdigungen eine der am meisten nominierten Serien des Jahres.
DIE WICHTIGSTEN "EMMY"-KATEGORIEN 2020
Beste Dramaserie:
Beste Comedyserie:
Beste Miniserie:
Bester Fernsehfilm:
Bester Hauptdarsteller in einer Dramaserie:
Beste Hauptdarstellerin in einer Dramaserie:
Bester Hauptdarsteller in einer Comedyserie:
Beste Hauptdarstellerin in einer Comedyserie:
Bester Hauptdarsteller in Miniserie /​ Fernsehfilm:
Beste Hauptdarstellerin in Miniserie /​ Fernsehfilm:
Bester Nebendarsteller in einer Dramaserie:
Beste Nebendarstellerin in einer Dramaserie:
Bester Gastdarsteller in einer Dramaserie:
Andrew Scott, "Black Mirror" ("Smithereens"), Netflix
Giancarlo Esposito, "The Mandalorian" ("Chapter 8: Redemption"), Disney+
Martin Short "The Morning Show" ("Chaos Is The New Cocaine"), Apple TV+
Jason Bateman, "The Outsider" ("Fish In A Barrel"), HBO
James Cromwell, "Succession" ("Dundee"), HBO
Ron Cephas Jones, "This Is Us" ("After The Fire"), NBC
Beste Gastdarstellerin in einer Dramaserie:
Bester Nebendarsteller in einer Comedyserie:
William Jackson Harper, "The Good Place"
Alan Arkin, "The Kominsky Method", Netflix
Sterling K. Brown, "The Marvelous Mrs. Maisel", Prime Video
Tony Shalhoub, "The Marvelous Mrs. Maisel", Prime Video
Mahershala Ali, "Ramy", Hulu
Daniel Levy, "Schitt's Creek", Pop TV
Beste Nebendarstellerin in einer Comedyserie:
Bester Gastdarsteller in einer Comedyserie:
Beste Gastdarstellerin in einer Comedyserie:
Angela Bassett, "A Black Lady Sketch Show" ("Angela Bassett Is The Baddest B***h"), HBO
Maya Rudolph, "The Good Place" ("You've Changed, Man"), NBC
Wanda Sykes, "The Marvelous Mrs. Maisel" ("A Jewish Girl Walks Into The Apollo…") Prime Video
Bette Midler, "The Politician" ("Vienna"), Netflix
Maya Rudolph, "Saturday Night Live" ("Host: Eddie Murphy"), NBC
Phoebe Waller-Bridge, "Saturday Night Live" ("Host: Phoebe Waller-Bridge"), NBC
Bester Nebendarsteller in Miniserie /​ Fernsehfilm:
Beste Nebendarstellerin in Miniserie /​ Fernsehfilm:
Beste Variety-Talkshow:
Beste Variety-Sketchshow:
"A Black Lady Sketch Show", HBO
"Drunk History", Comedy Central
"Saturday Night Live", NBC
BESTENLISTEN
Nach PROGRAMM
Anzahl der Nominierungen:
"Watchmen" – 26
"The Marvelous Mrs. Maisel" – 20
"Ozark" – 18
"Succession" – 18
"The Mandalorian" – 15
"Saturday Night Live" – 15
"Schitt's Creek" – 15
"The Crown" – 13
"Hollywood" – 12
"Westworld" – 11
"The Handmaid's Tale" – 10
"Mrs. America" – 10
"RuPaul's Drag Race" – 10
"Last Week Tonight With John Oliver" – 9
"The Oscars" – 9
"Insecure" – 8
"Killing Eve" – 8
"The Morning Show" – 8
"Stranger Things" – 8
"Unorthodox" – 8
"What We Do In The Shadows" – 8
"Better Call Saul" – 7
"Queer Eye" – 7
"Cheerleading" – 6
"Dave Chappelle: Sticks & Stones" – 6
"Euphoria" – 6
"The Good Place" – 6
"Großkatzen und ihre Raubtiere" (aka "The Tiger King") – 6
"The Voice" – 6
"Apollo 11" – 5
"Big Little Lies" – 5
"The Daily Show With Trevor Noah" – 5
"Little Fires Everywhere" – 5
"McMillion$" – 5
"The Politician" – 5
"Pose" – 5
"This Is Us" 5
"Will & Grace" – 5
Nach PROGRAMMPLATTFORM
(in Klammern die Nominierungen im Vorjahr)
Netflix 160 (117)
HBO 107 (137)
NBC 47 (58)
ABC 36 (26)
FX 33 (32)
Amazon Prime Video 30 (47)
Hulu 26 (20)
CBS 23 (43)
Disney+ 19 (nicht angetreten)
Apple TV+ 18 (nicht angetreten)
Fox 15 (18)