79. Golden Globes: "Lupin", "Squid Game", "Only Murders in the Building" und "Mare of Easttown" nominiert
Elizabeth Olsen, Kate Winslet, Ewan McGregor, Oscar Isaac und Lady Gaga hoffen auf Auszeichnungen
Vera Tidona – 13.12.2021, 17:26 Uhr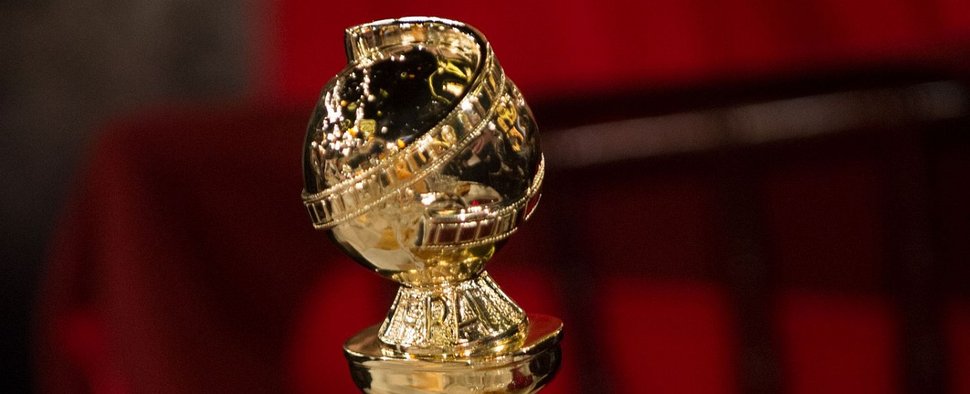 Die Hollywood Foreign Press Association hat die Nominierten der 79. Golden Globes bekannt gegeben. Trotz des massiven Protests und Boykotts im Vorfeld hält man an der traditionellen Preisverleihung fest, die nun am 9. Januar 2022 stattfinden wird. Ein TV-Sender für die Übertragung ist noch nicht gefunden. Massiv kritisiert wurde auch, dass kein einziges Mitglied der HFPA schwarz sei (fernsehserien.de berichtete). Ob es nun als Versöhnung zu verstehen ist, bleibt wohl offen: Der afroamerikanische Rapper Snoop Dogg durfte als Überraschungsgast gemeinsam mit Helen Hoehne, der neuen Präsidentin der HFPA, die Nominierten für den begehrten Film- und Fernsehpreis verlesen.
Im Rennen um die beste Dramaserie treten fünf aktuell erfolgreiche Produktionen an: "Lupin", "The Morning Show", "Succession", "Pose" und die Netflix-Serie "Squid Game", Im Bereich Comedy sind die erfolgreichen Serien "The Great", "Hacks", "Only Murders in the Building", "Reservation Dogs" und "Ted Lasso" im Rennen um eine der begehrten Auszeichnungen. Als beste Miniserie haben sich "Dopesick", "Impeachment: American Crime Story", "Maid", "Mare of Easttown" und "The Underground Railroad" nach Ansicht der Jury qualifiziert.
Als beste Darsteller – ob in einer Hauptrolle oder einer Nebenrolle – sind erneut viele bekannte Namen gelistet: So dürfen etwa Jessica Chastain, Elizabeth Olsen, Kate Winslet, Jennifer Aniston und Elisabeth Moss sowie ihre männlichen Kollegen Paul Bettany, Oscar Isaac, Michael Keaton, Ewan McGregor, Steve Martin, Martin Short, Jason Sudeikis sowie Leonardo DiCaprio, Peter Dinklage, Mahershala Ali, Benedict Cumberbatch und Denzel Washington im Bereich Film auf eine Auszeichnung hoffen. Es sind aber auch Newcomer wie Cynthia Erivo, Margaret Qualley, Tahar Rahim oder Michaela Jaé Rodrigue im Rennen um die begehrten Trophäen.
Mit den meisten Nominierten gehören die Filme "Belfast" und "The Power of the Dog" mit jeweils sieben Nominierungen zu den Favoriten im Rennen um die Golden Globes. Auch Steven Spielbergs Musical-Neuverfilmung "West Side Story" sowie die Satire "Don't Look Up" und das Sportdrama "King Richard" haben gute Chancen auf die begehrte Auszeichnung.
Wer am Ende das Rennen machen wird, entscheidet sich bei der Verleihung der 79. Golden Globe Awards am 9. Januar 2022 in Hollywood.
Serienkategorien
Beste Dramaserie
Beste Darstellerin in einer Dramaserie
Bester Darsteller in einer Dramaserie
Beste Comedyserie oder Musical
Beste Darstellerin in einer Comedyserie/​​Musical
Bester Darsteller in einer Comedyserie/​​Musical
Bester TV-Film oder Miniserie
Beste Darstellerin in Miniserie, Anthologieserie oder Fernsehfilm
Bester Darsteller in Miniserie, Anthologieserie oder Fernsehfilm
Beste Nebendarstellerin in einer Serie
Bester Nebendarsteller in einer Serie
Filmkategorien
Bester Drama-Film
Bester Comedy-Film oder Musical
"Cyrano"
"Licorice Pizza"
Beste Darstellerin in einem Drama-Film
Beste Darsteller in einem Drama-Film
Beste Darstellerin in einem Comedy-Film oder Musical
Beste Darsteller in einem Comedy-Film oder Musical
Beste Nebendarstellerin in einem Film
Bester Nebendarsteller in einem Film
Beste Film-Regie
Bestes Film-Drehbuch
Bester Animationsfilm
Bester fremdsprachiger Film
"Compartment No. 6" (Deutschland, Russland und Finnland)
"Drive My Car" (Japan)
"Die Hand Gottes" (Italien)
"A Hero" (Iran, Frankreich)
"Parallel Mothers" (Spanien)
Beste Filmmusik
Bester Original-Song aus einem Film
Kommentare zu dieser Newsmeldung