Internationale Emmys: Zwei Nominierungen für Deutschland
"Game of Thrones"-Schöpfer erhalten Ehrenpreis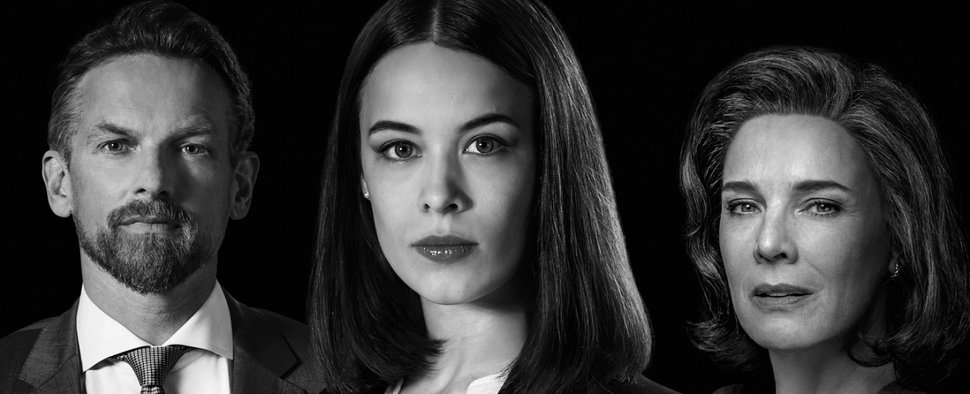 Die International Academy of Television Arts & Sciences hat die Nominierten für die 2019 International Emmy Awards verkündet, die am 25. November 2019 in New York City überreicht werden. 44 Programme schafften es insgesamt in elf Kategorien auf die Nominierungslisten, 21 Länder sind vertreten. Darunter auch Deutschland.
Mit zwei Nominierungen geht die Nation der Dichter und Denker ins Rennen. Einmal mit "Bad Banks" des ZDF als beste Dramaserie und daneben noch mit Darsteller Jannis Niewöhner und der Titelrolle in der Prime-Serie "Beat". Brasilien und das Vereinigte Königreich führen das Nominiertenfeld in der Länderwertung mit je fünf Einträgen an. Im vergangenen Jahr konnte Anna Schudt eine Auszeichnung mit nach Hause nehmen.
Neben den elf Kategorien werden noch zwei Sonderpreise vergeben. Einmal der International Emmy Founders Award, der an die "Game of Thrones"-Schöpfer und Showrunner David Benioff und D.B. Weiss vergeben wurde, weil sie die Vorlage von George R. R. Martin "meisterhaft" auf dem Bildschirm gebracht haben. Daneben der International Emmy Directorate Award, der an die Journalistin Christiane Amanpour vergeben wird – in den USA ist sie eine Legende (Seriennerds wissen, dass Rory Gilmore aus den "Gilmore Girls" sie als großes Vorbild empfand), die den Amerikanern durch ihre Reportagen aus dem Ausland die Welt näher gebracht hat. Die Preisvergabe erfolgt für ihre 35-jährige Tätigkeit, die auch die Wichtigkeit eines unabhängigen Journalismus zeigt.
Arts Programming
"Dance or Die" – Niederlande
"John and Yoko: Above Us Only Sky" – UK
"Michel Legrand, Sans Demi-Mesure" (Int.: "Michel Legrand, Let the Music Play") – arte/​Frankreich
"Ópera Aberta – Os Pescadores de Pérolas" – HBO Latin America/​Brasilien

Best Performance by an Actor
Haluk Bilginer in "Şahsiyet" (Int.: "Persona") – Türkei
Christopher Eccleston in "Come Home" – BBC/​UK
Raphael Logam in "Impuros" ("Int.: Impure") – Fox Networks Group LATAM/​Brasilien
Jannis Niewöhner in "Beat" – Amazon Studios, Hellinger, Doll Filmproduktion, Warner Bros. Film Productions Germany, Pantaleon Films/​Deutschland

Best Performance by an Actress
Radhika Apte in "Lust Stories" – Netflix/​Indien
Jenna Coleman in "The Cry" – BBC One; Australian Broadcasting Corporation/​UK
Marjorie Estiano in "Sob Pressão" (Int.: "Under Pressure") (zweite Staffel) – Globo/​Brasilien
Marina Gera in "Orok Tel" – Ungarn

Comedy
"Especial de Natal Porta dos Fundos" (Int.: "The Last Hangover") – Netflix/​Brasilien
"FAM!" – Singapore
"Kupa Rashit" (Int.: "Checkout!") – Israel
"Workin' Moms" (Staffel 2) – CBC/​Kanada

Documentary
"A Primeira Pedra" (Int.: "The First Stone – The Rise of Lynching in Brazil") – Brasilien
"Bellingcat – Truth in a Post-Truth World" – Niederlande
"Louis Theroux's Altered States" – UK
"Witness: India's Forbidden Love" – Katar

Drama Series
"1 Contra Todos" (Staffel 3) (Int.: "One Against All") – Fox Networks Group LATAM/​Brasilien
"Bad Banks" – Letterbox Filmproduktion GmbH; Iris Productions S.A.; ZDF/​Deutschland
"McMafia" – UK
"Der Pate von Bombay" – Netflix/​Indien

Non-English Language U.S. Primetime Program
"Al Otro Lado del Muro" – Telemundo/​USA
"El Recluso" – Telemundo/​USA
"Falco" – Spiral International; Red Arrow International; Dynamo/​USA
"Magnífica 70" (Staffel 3) – HBO Latin America/​USA

Non-Scripted Entertainment
"La Voz" (Staffel 2) (Int.: "The Voice") – Argentinien
"Taboe" (Int.: "Taboo") – Belgien
"The Remix" – Indien
"The Real Full Monty: Ladies Night" – UK

Short-Form Series
"dxyz" – Südkorea
"Hack The City" – Fox Lab Brazil/​Brasilien
"Luottomies" (Staffel 2) (Int.: "Wingman") – Finnland
"Wrong Kind of Black" – Australien

Telenovela
"100 Dias Para Enamorarse" (Int.: "100 Days to Fall in Love") – Argentinien
"La Reina del Flow" (Int.: "The Queen of Flow") – Sony Pictures Television; Netflix/​Columbien
"The River" – Südafrika
"Vidas Opostas" (Int.: "Tangled Lives") – Portugal

TV Movie/​Mini-Series
"Se Eu Fechar Os Olhos Agora" (Int.: "If I Close My Eyes Now") – Brasilien
"Lust Stories" – Netflix/​Indien
"Ein sicherer Hafen" – Australien
"Trezor" – Ungarn